Award-winning British actress, screenwriter and director Michaela Coel said the making and starring in "I May Destroy You," the acclaimed HBO series inspired by her own experience after being sexually abused, was "incredibly cathartic."
"I had therapy and I still communicate with my therapist now, but writing this was incredibly cathartic. For more than two years it has been my only job; What began as my trauma, turned into a show, "explained the poet and singer, in an interview with international media to which Télam agreed.
The daughter of Ghanaian parents and raised in a London suburb, Coel rose to world fame with the comedy "Chewing Gum" (2015-2017), a series inspired by her own play "Chewing Gum Dreams" and already broadcast on the English channel E4. through Netflix on the rest of the planet.
As now with "I May Destroy You", in the comedy Coel explored personal experiences in a semi-autobiographical approach; on that occasion about life in a popular neighborhood of the English capital as the daughter of an ultra-Catholic family.
In "I May …", which can be seen on Mondays at 11pm on HBO, Coel is Arabella Essiedu, a famous tweeter somewhat lost in her life who is working on the draft of her second book when she is abused.
Both Michaela and Arabella, person and character, had a drug put into their drink during a night of fun and were sexually abused in a state of total helplessness.
In the search to turn that terrifying experience into something liberating, and always keeping in mind that "the show is fiction", Coel proposes a story "largely fictional but largely inspired by the stories of real people" on the subject of Sexual consent in contemporary life and the new world of dating apps.
I have not yet found another way of writing that does not start from something real, either outside of me or happening to me ".

Michaela Coel
In 12 half-hour episodes, the series accompanies Arabella not only in the horrendous moment in which she must accept what has happened to her, that she barely remembers and comes to her memory in the form of flashes, and begins to deal with its consequences but with the equally traumatic process of the police investigation.
The victim has at his side a friend and a friend, Terry (Weruche Opia) and Kwame (Paapa Essiedu); themselves with their own murky experiences.
On the other hand, what happened will make her question the link with who she believed to be one of her closest friends, Simon (Aml Ameen), but who on the night of her abuse seems to have played a more suspicious role than usual. that I believed in the beginning.
"The first memory I have of thinking, 'this is something I want to write', was giving my first testimony of what happened. One of my very good friends was playing Pokemon Go at the police station while we were waiting for the detective and I remember thinking, 'This is really weird. What the hell is happening?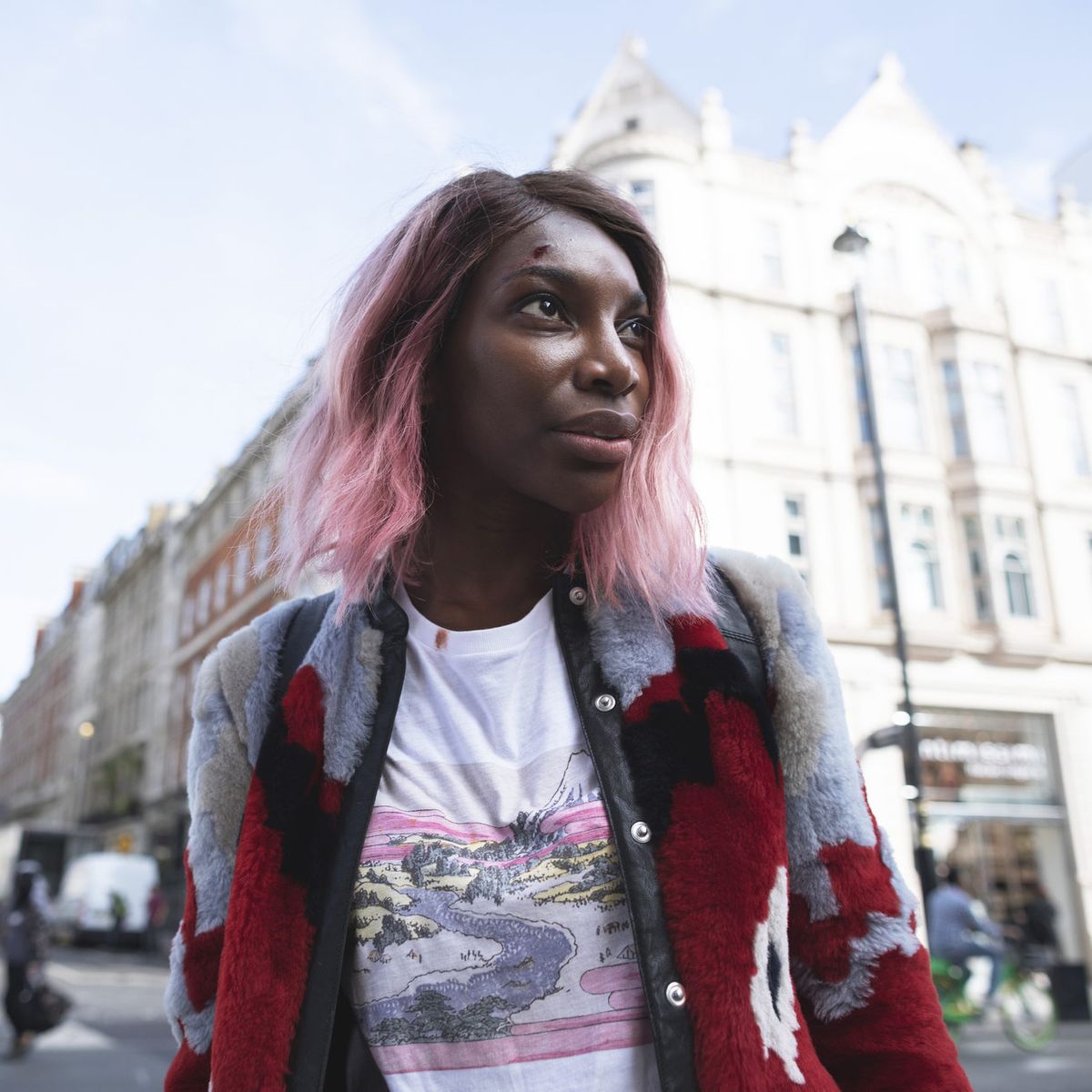 For Coel, the series became a vehicle to understand and to give a way out of all the "unresolved pain" that it carried.
"I have not yet found another way of writing that does not start from something real, either outside of me or happening to me. I don't know if I would be writing this program if I hadn't had this personal experience, "the 32-year-old artist confessed, adding that she believed that" sharing with everyone "what happens to them is the way" this generation "communicates, so used to dumping her privacy on social networks.
Coel acknowledged that the entire creative process took her out of her "comfort zone", but that that is what she likes as a filmmaker and that it had been "wonderful" to be able to express her gaze on the subject, not to have to fight with anyone else. so that your "vision is honored."
"I hope that inspires people to keep getting a good night's sleep. It is more about that than criminals. It is not about rapists, it is about people who have had these experiences, and how are you going to sleep better at night? ", He concluded.
Telam
Datasheet
Original title: I May Destroy You
Year: 2020
Country: United Kingdom
Address: Michaela Coel
Screenplay: Michaela Coel
Distribution: Michaela Coel, Weruche Opia, Paapa Essiedu, Aml Ameen, Sarah Niles, Ann Akin, Harriet Webb, Ellie James, Franc Ashman, Karan Gill, Natalie Walter
Many Thanks To The following Website For This Valuable Content.
Michaela Coel does catharsis in "I May Destroy You"