Clint Eastwood has repeatedly refused to verify the exact number of children he has acknowledged as his, but it is speculated that he has at least eight kids with six different women — meet them.
Clint Eastwood is royalty as far as Hollywood is concerned. The dynamic man had had a very successful career that began when he made his debut in the 50s and spans more than six decades.
In those years, the talented actor proved himself as a versatile entertainer and racked up to 72 credits on his acting portfolio. He demonstrated prowess behind the camera as well; it won him Oscars for directing features such as "Million Dollar Baby" and "Unforgiven."
He is one of the most revered actors in Hollywood. Given all that glamour, it comes as no surprise that Clint got around quite well.
He was romantically linked to at least six different women, all of whom had at least a child for him, but when he was asked in the past, he was hesitant to verify exactly how many kids he had.
Despite his reluctance to talk about his children, Clint is famous for being a proud father, and for a good reason — all of his kids grew up into successful people. They all reportedly have a strong bond with the veteran actor. Here are a few details about all his children.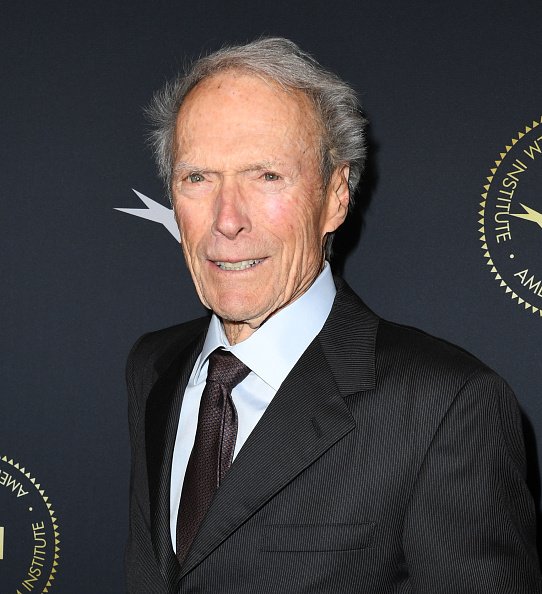 LAURIE EASTWOOD
Clint's eldest daughter is Laurie. She was born on February 11, 1954, a time when Clint had not yet found success. The world did not get to meet her for a long time because she was allegedly given up for adoption.
Laurie was not reunited with her father until she was in her 30s: she discovered that the famous director was her biological father after she got her hands on paperwork from when she was born.
Clint had no idea that her mom had been pregnant, and after Laurie arrived, she was given up for adoption. Since they were reunited, she started accompanying him to red carpet events such as the 2004 Oscars she attended with him and his mother, Ruth Wood.
Laurie made her first appearance alongside her other siblings when they all rallied together to support him at the debut of a movie he directed. It was titled "The Mule."
At the time, Clint's youngest child, Morgan Eastwood, was one of the first to confirm that Laurie was her sister. To celebrate the family reunion, she shared a picture that captured them posing together via Instagram.
Alison Eastwood, Clint's daughter with the first woman he married Maggie Johnson, also talked about the reunion on Instagram.
Even though she was accepted into the family, not a lot about Laurie is known. She is speculated to have been welcomed while Clint was engaged in a secret affair with a Seattle woman. It was in 1953, around the same time he was engaged to Johnson.
Patrick McGilligan, an Eastwood biographer, first discovered her existence. According to him, Laurie's mother had a serious relationship with the future star.
Reports show that Laurie is married to her husband, Lowell Thomas Murray III. The pair are parents who share a son they named LT.
KIMBER EASTWOOD
Kimber is Clint's second daughter. She is a product of an affair he had with a stuntwoman named Roxanne Tunis in June 1964 — he was still married to Maggie at the time.
They were together for 14 years, during which time the actor fathered two kids with a flight attendant.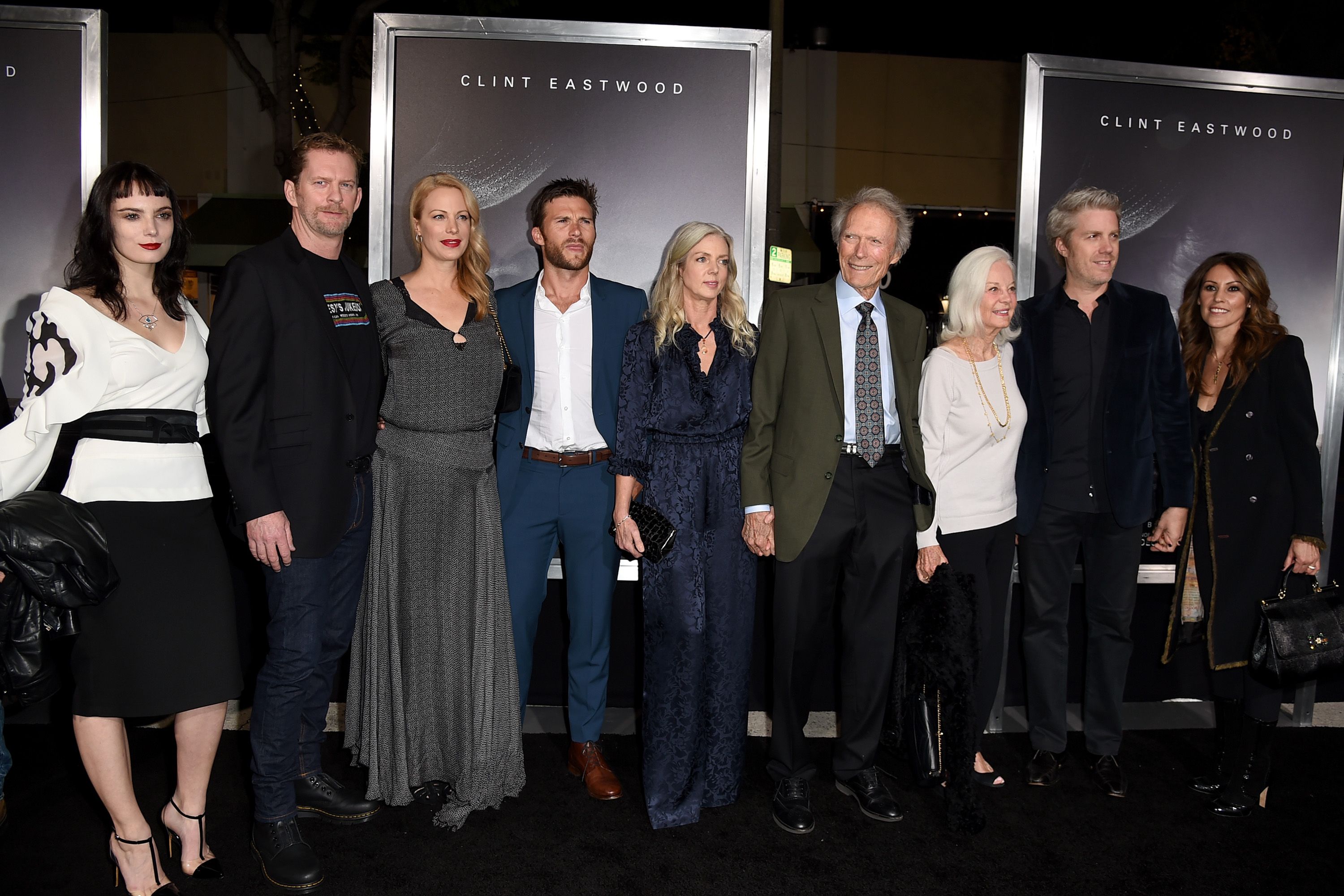 Kimber followed in Clint's footpath straight into the film industry, but unlike him, most of her success happened behind the camera. She's been a producer for movies like "Dominion," "Rapture," and the upcoming mini-series "Diary of a Lunatic."
She has experience in the makeup department, where she's worked for various productions and has also worked on famous game shows like "Wheel of Fortune" and reality series like "Dog The Bounty Hunter."
KYLE EASTWOOD
He is Clint's first son and the first child the actor shares with Maggie Johnson. Unlike his half-sister Kimber, Kyle was focused on making music and has made a name for himself as a contemporary jazz bassist.
His father also enjoys music and has reportedly written theme songs for at least nine of his projects. Kyle released his debut album "From There To Here" in 1998 and has released eight albums since then.
He had crossed paths with his father professionally on a few occasions when he worked in the music department on flicks like "Jersey Boys" and "Mystic River."
ALLISON EASTWOOD
Maggie Johnson welcomed her second child with Clint in 1972. Alison grew up loving acting like her father. She pursued a career in the field and has appeared in several TV shows and movies, some of which were directed by her father.
Allison also seems to be just as multi-talented as Clint because she successfully directed "Battlecreek." Outside entertainment, her passion leans towards caring for animals.
It's no wonder she was selected to run the Eastwood Ranch, which is a foundation for animal welfare and rescue.
SCOTT EASTWOOD
Following his divorce from Maggie, Clint was romantically linked with actress Sondra Locke. They were together for 14 years, during which time the actor fathered two kids with a flight attendant named Jaclyn Reeves.
Jaclyn had Scott in 1986, and like his father, he chose to become an actor. He made his debut with a role in "Flags of Our Fathers," a movie his father directed and released in 2006.
He has enjoyed a successful acting career since then, turning up in hut movies like "Suicide Squad," "The Fate of the Furious," and "Pacific Rim: Uprising."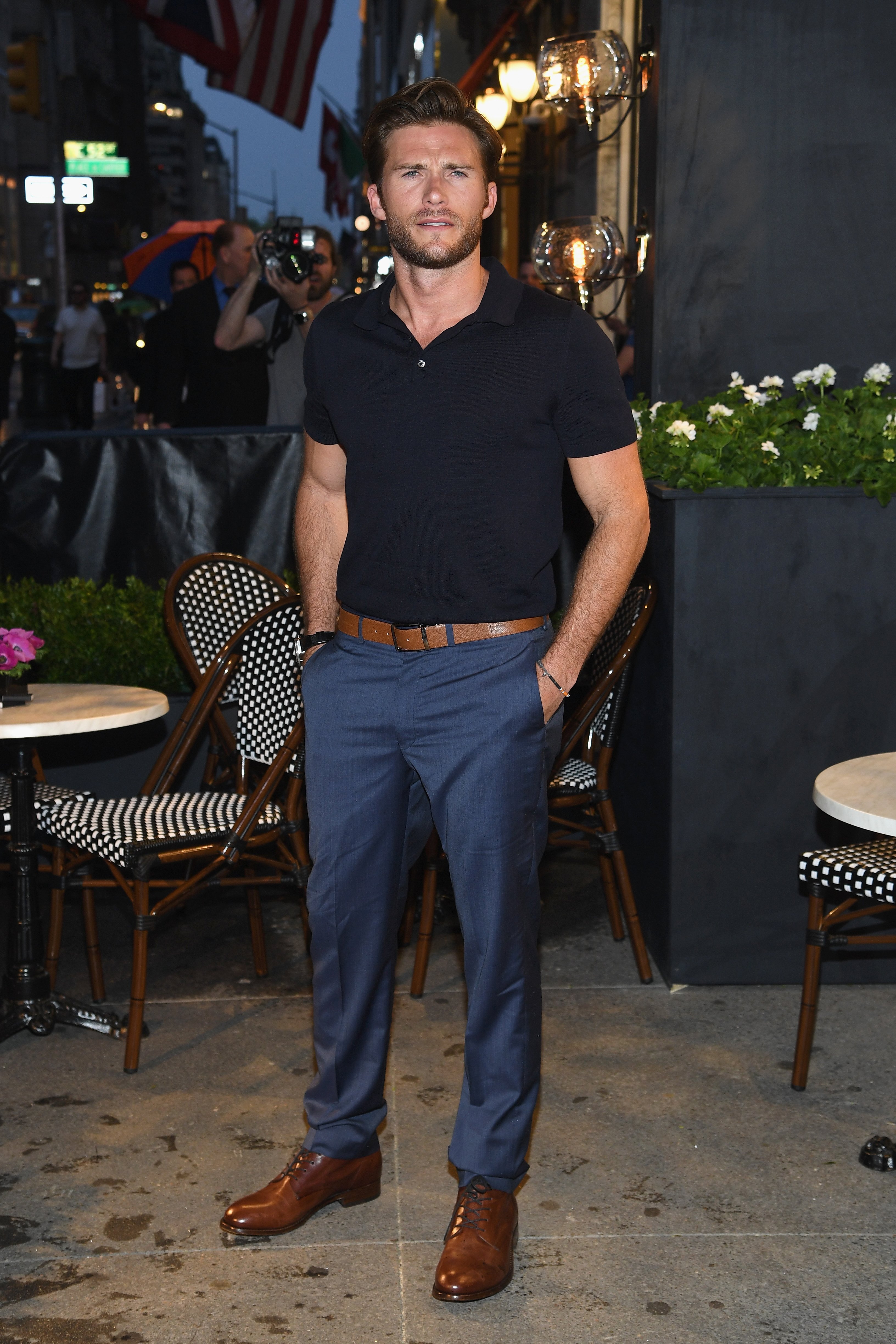 KATHRYN EASTWOOD
Jaclyn's second child was a girl she and Clint named Kathryn. They welcomed her in 1988, but she was kept mostly away from the glare of the spotlight.
She has made some appearances in films, but her most notable work is linked to her portrayal of Tommy's girlfriend alongside Vincent Piazza in her dad's musical "Jersey Boys."
FRANCESCA EASTWOOD
Clint had Francesca after he separated from Sondra Locke. He had her with actress Frances Fisher in 1993. Francesca is also an actress.
She appeared in "Jersey Boys," as a waitress, but she has also been cast in numerous other roles in major movies, with the most recent one being the thriller "Old."
She is also famous for briefly marrying Jonah Hill's brother Jordan Feldstein. Unfortunately, the pair got divorced just days after their wedding. Francesca is a mother. She shares her son Titan with her ex Alexander Wraith.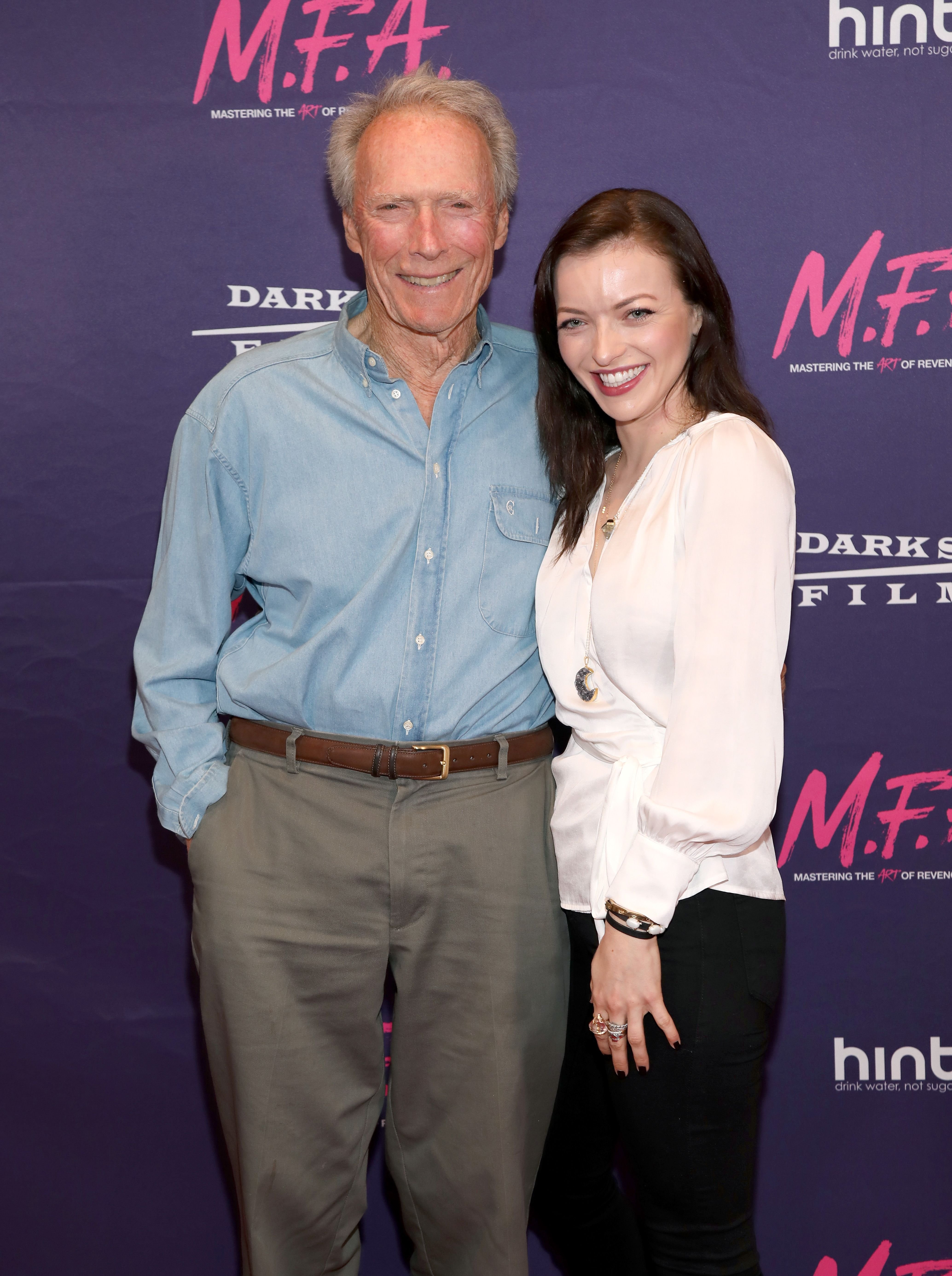 MORGAN EASTWOOD
Morgan is Clint's youngest daughter. She was born in December 1996 while he was married to Dina Ruiz. They went their separate ways in 2013. Morgan has tried her hand at acting; she appeared in "Million Dollar Baby" and "Changeling." Her father directed both movies.
Morgan is yet to accumulate a lot of experience in show business, but she showcased her talents behind the screens when she produced and starred in the short film "I See You" in 2019. Given time there is no doubt she will also make a name for herself in the industry.